Digital Bulletin
Emmanuel
Baptist Church
EMMANUEL BAPTIST CHURCH Exists To…
…LEAD People to the Saving Grace of Jesus Christ
…INTEGRATE People into a Caring Family of Faith
…TEACH People to Walk Closely with our God; and
…EQUIP People to Serve God with Their Lives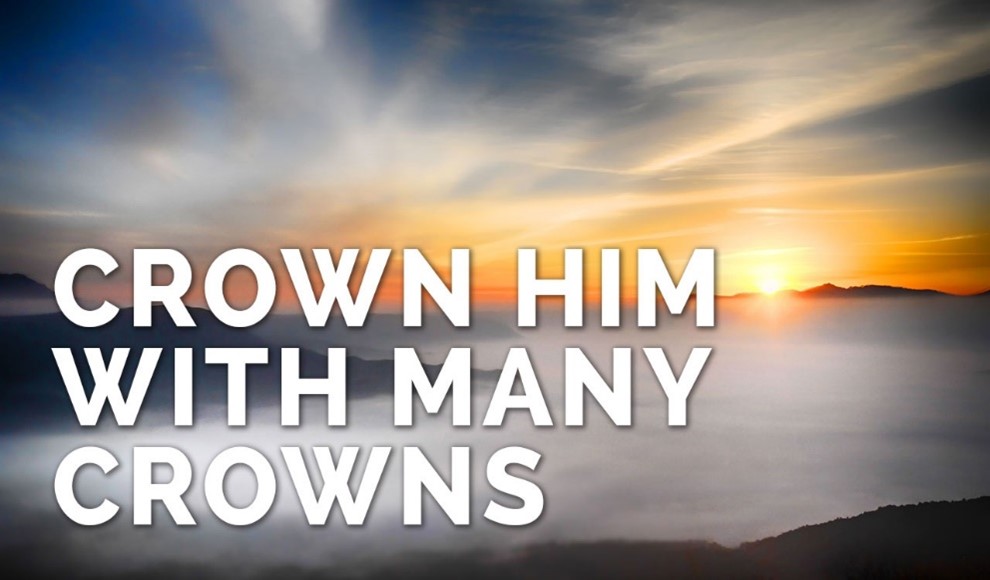 Ministers, All Who Love Jesus
Pastor Paul Woodcock
Church Office 905-432-7204
contact@ebcoshawa.ca
461 Phillip Murray Avenue, Oshawa, ON L1J 1H6
EBC website www.ebcoshawa.ca
Sunday Worship Service
April 9, 2023
Crown Him with Many Crowns
Prayer and Welcome: Pastor Paul
Offering: Don Aide
Music:
Sermon: Crown Him with Many Crowns
Closing Hymn: Closing
Prayer: Pastor Paul
&*******************************************************
Would you like a visit, phone call, text, email, or a prayer? Call the church office at 905-432-7204 or email pastor@ebcOshawa.ca
For Prayer Chain Requests please call or text Pastor Paul 289-927-1438
*********************************************************
2023 Weekly Budget: **nbsp;$1,616
April 9th - $1704
Online donations/offerings can be made at emmanueloshawa.giving@gmail.com no password needed. If doing online donations, please include your envelope number.
"Please contact Carolyn Manning (905-429-1920) if you are having any problems getting started with e-giving."
Clothing bank please contact Charlene at 905-244-9152 either for donating used clothing or if you need help.
NURSERY AVAILABLE DURING SUNDAY SERVICE
Church Family Calendar
What's happening this week
Tuesdays 9:30 AM Ladies Coffee
Wednesdays -10:00 AM Men's Coffee Time
-11:00 AM Neighborhood Open Doors Prayer
-7:00 PM Bible study/Prayer meeting (either at
the church or zoom ID: 265 506 435
Password: 276664)
Thursdays 6:30 PM Kids Night Out and Lighthouse Groups
Church Library is open and ready to serve you. (Upstairs on main floor).
Discipleship Classes: (All welcome)
Sunday Adult Class leader 9:45 AM in Basement of church
See Ken Johnston Sundays after church.
Bob Chenier, Sunday Mornings at 10:00 AM in the morning, in the Annex.
Looking Ahead
Soccer starts Tuesday May 23rd from 6:30PM to 7:45PM and ends July 25th. Registration is on our website.
April 22, Ladies Event: Pancakes and Painting.
May 8, 6:30-8:30 PM Liz Parker's students piano Recital.
May 27, 2 PM Heather B's Students Music recital closed.
May 27, Spring Cleaning, a list coming.
May 28 Outside services and concerts start.
More info at ebcOshawa.ca
YOU CAN ALSO JOIN IN ONLINE AT ebcoshawa.ca AND ON THE RADIO IN THE PARKING LOT AT 90.9 FM
Prayer Requests
Pray for God to use our church as a beacon of light in this neighbourhood, that will bring God glory.
Pray for God to give us access and resources for the accessibility ramp.
Pray for Bob Chenier's sister for health from cancer and salvation.
Pray for Barb Anderson's son Paul, as he has been diagnosed with cancer. Furthermore, for strength and grace for Barb and her family.
Pray for Nathan and difficult environments he is dealing with, sloe for strength and grace for Carolyn and Dan.
Pray for healing for Shirlee Hele's daughter, "Teresa" as she has been diagnosed with skin cancer.
Pray for recovery for Heather B. after her surgery.
Pray for strength for Charlene Harrison and her family, after the death of her aunt Clare. Pray for salvation and safe journeys for those coming to the funeral.
Church Volunteers Needed
Volunteers needed to help as a team in our Sunday School on Sunday mornings. See Hal Rowan.
Volunteers to work with children and youth on Thursday nights at 6:30. For Kids Night Out or Lighthouse. See Bob Chenier or Hal Rowan.
Volunteers for the Nursery: See Charlene or Patricia.
Nominating Committee Positions to Fill for the Year 2023.
Five Days Kids Club.
Outdoor Signage.
Video System (power point, recording, videos)
Sunshine Committee.
Sermon Notes
April 16th, 2023
Crown Him with Many Crowns
2 Corinthian 5:10; We are told that the child of God will stand before Christ one day at a judgment regarding his or her life lived as a Christian while on this earth.
4:10, The crowns that Christians will receive at the believer's judgment will be cast before God's throne.
1 Corinthians 3:10-15; One day all Christians will appear before Christ to have their works judged.
James 1:12; The Crown of Life is for those who endure faithfully for Christ through suffering and hardship. Matthew 26:41; Revelation 2:10.
1 Peter 5:2-4; the Crown of Glory, this crown is often referred to as the Pastor's Crown, because it is promised to those who are shepherds under the Chief Shepherd. Matthew 10:41.
1 Corinthians 9:24-27; the Crown Incorruptible the Victors Crown. Paul compared his discipline for Christ to that of a runner.
1 Thessalonians; The Crown of Rejoicing is the crown given to those who seek to win people to Jesus.
2 Timothy 4:6-8; v. the Crown of Righteousness. This crown is for those who look forward to Jesus coming. John 14:1-6.