Digital Bulletin
Emmanuel
Baptist Church
EMMANUEL BAPTIST CHURCH Exists To…
…LEAD People to the Saving Grace of Jesus Christ
…INTEGRATE People into a Caring Family of Faith
…TEACH People to Walk Closely with our God; and
…EQUIP People to Serve God with Their Lives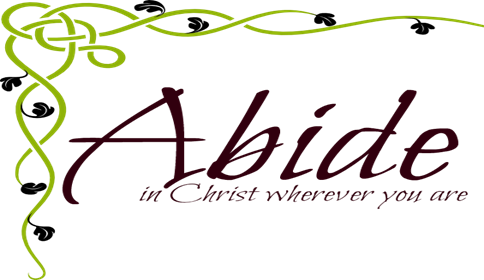 Ministers, All Who Love Jesus
Pastor Paul Woodcock
Church Office 905-432-7204
contact@ebcoshawa.ca
461 Phillip Murray Avenue, Oshawa, ON L1J 1H6
EBC website www.ebcoshawa.ca
Sunday Worship Service
January 29th, 2023
Abide in Christ in Time
Prayer and Welcome: Pastor Paul
Announcements: Lauren Hele
Offering:
Scripture Reading: Ken Johnston, John 15:1-15
Music: EL SHADDAI, MY LIFE IS IN YOU, LORD, JESUS IS ALL THE WORLD TO ME
Sermon: Abide in Christ in Time
Closing Hymn: DAY BY DAY
Closing in Prayer: Pastor Paul
&***************************************************
Would you like a visit, phone call, text, email, or a prayer? Call the church office at 905-432-7204 or email pastor@ebcOshawa.ca
For Prayer Chain Requests please call or text Pastor Paul 289-927-1438, and he will have Patricia send out the request.
*********************************************************
2023 Weekly Budget: **nbsp;$1,616
January 15 - $1083
January 22 - $2176
Online donations/offerings can be made at emmanueloshawa.giving@gmail.com no password needed. If doing online donations, please include your envelope number.
"Please contact Carolyn Manning (905-429-1920) if you are having any problems getting started with e-giving."
Clothing bank please contact Charlene at 905-244-9152 either for donating used clothing or if you need help.
NURSERY AVAILABLE DURING SUNDAY SERVICE
Church Family Calendar
What's happening this week
Tuesdays 9:30 AM Ladies Coffee
Wednesdays -10:00 AM Men's Coffee Time
-11:00 AM Neighborhood Open Doors Prayer
-7:00 PM Bible study/Prayer meeting (either at the church or
zoom ID: 265 506 435 Password: 276664)
Thursdays 6:30 PM Kids Night Out and Lighthouse Groups
Church Library is open and ready to serve you. (Upstairs on main floor).
Discipleship Classes: (All welcome)
See Ken Johnston Sundays after church.
Bob Chenier, Sunday Mornings at 10:00 AM in the morning, in the Annex.
Looking Ahead
- January 24th, 12:30 PM Ramp Fund Raising Committee.
- January 26 3 P.M. Elders Meeting.
- February 1, 7 PM Business meeting.
- February 4, 9:00 AM Men's Breakfast (Speaker Chris Lopak).
More info at ebcOshawa.ca
YOU CAN ALSO JOIN IN ONLINE AT ebcoshawa.ca AND ON THE RADIO IN THE PARKING LOT AT 90.9 FM
Prayer Requests
Pray for God to use our church as a beacon of light in this neighbourhood, that will bring God glory.
Pray for God to give us access and resources for the accessibility ramp.
Pray for Bob Chenier's sister for health from cancer and salvation.
Church Volunteers Needed
Volunteers needed to help as a team in our Sunday School on Sunday mornings. See Hal Rowan.
Volunteers to work with children and youth on Thursday nights at 6:30. For Kids Night Out or Lighthouse. See Bob Chenier or Hal Rowan.
Volunteers for the Nursery: See Charlene or Patricia.